Selling Fees
Selling your property with Kath Wells Estate Agents
We have been selling properties throughout Leeds and Bradford for years and have a tried and tested sales package to suit you.
We offer a Traditional Estate Agent Service but charge an inclusive Fixed Fee (payable on completion) for our services rather than a percentage commission. Unlike many fixed fee agents we will deal with your property sale from start to finish; negotiating the best possible sale price on your behalf, dealing with solicitors and mortgage advisers etc. and progressing your sale right through to completion.
Many high street estate agents charge commission as a percentage of the sale price of your property. Kath Wells Estate Agents charge a Fixed Fee of £1,800 + VAT (£2,160.00) (*) for our services rather than a percentage commission as this can work out to be considerably cheaper than charging customers on a commission basis as no matter how much your property sells for, the price of our services won't change. This lets us focus on getting the right price for your property.
Commission
Traditionally estate agents often take around 1.25% commission or more on the sale of properties, this can result in huge fees for vendors particularly if their property value is high. Using our fixed fee package means that you could save hundreds of pounds compared to using a traditional commission based estate agent.
Fixed Fee
As a fixed fee agent, we offer a package which includes:
Internet advertising on Rightmove, Zoopla, On The Market & Primelocation

Professional Photography

An eye catching brochure and For Sale board

Professional Floor Plans (*)

A dedicated local sales team. 

Accompanied viewings with knowledgeable property consultants 7 days a week

Negotiating offers

Progressing your sale with solicitors, mortgage advisors etc. through to completion

No upfront fees (*)
We strive to find a buyer for your property as quickly as possible; one of our expert sales negotiators will negotiate with your buyer to get the best price for your property and our sales progression team will take your sale through to completion, taking away the strain of having to chase solicitors and deal with the hiccups that can often arise once a sale has been agreed. 
Unlike other fixed fee agents there are absolutely no hidden costs or surprises.  Our headline rate, agreed with you on the valuation, is an inclusive fee and is all you will pay on completion of your sale.  We will not be beaten on fees and will match any genuine like for like quote.
Some fixed fee agents charge additional fees for i) accompanied viewings, ii) progressing your sale through to completion, iii) additional for sale signs, and iv) not using their recommended solicitor or mortgage adviser etc.  We guarantee not to charge anything in addition to the agreed fixed fee.
With absolutely no hidden surprises so you can be sure you'll be getting a good deal and will be well aware of how much you'll be paying for the sale of your property from the outset.
If you'd like to chat to one of our team members and find out more about our fixed fee package, feel free to give us a call on 0113 231 1033 or email sales@kathwells.com.
(*) Please Note:
We will not be beaten on fees and will match any genuine like for like quote
Before placing your home on the market you will require an Energy Performance Certificate (EPC).  If you don't already have an EPC we can put you in touch with our recommended supplier who will charge you £80 (this includes the provision of a Floor Plan).
Should you require a Floor Plan we can put you in touch with our recommended supplier who will charge you £25.
Kath Wells Estate Agents & Valuers
Kath Wells is a well established firm of estate agents in Leeds. Whether you're buying, selling, renting or letting our friendly and approachable team can handle every aspect of your property transaction from valuation and introduction to offer and completion.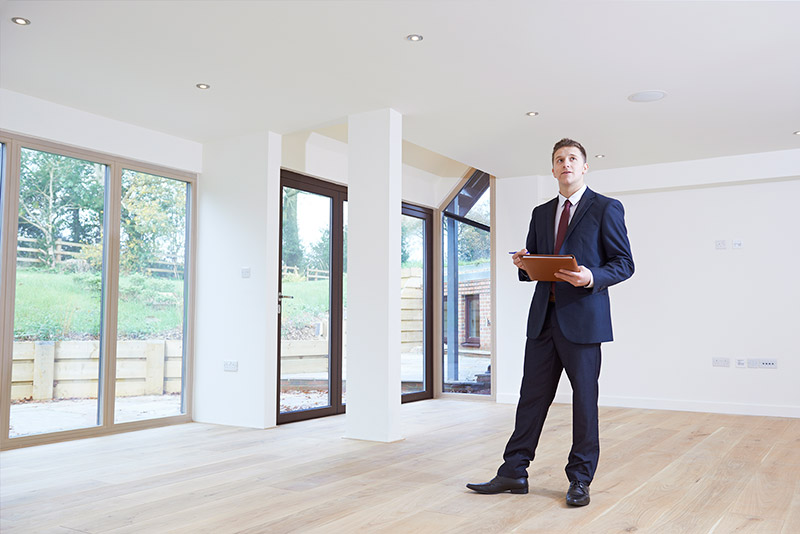 Looking to switch agents in Leeds and Bradford?
Our attractive Fixed Fee Selling Package could save you hundreds of £'s compared to a commission based agent.  We will not be beaten on fees and will match any genuine like for like quote.
What our clients are saying
Don't take our word for it. We work hard to provide a positive experience. Take a look at testimonials from our some of our satisfied clients.
Making a good first impression
The front of your property is the first thing a potential buyer will see and many buyers may drive down the road to see the property before they arrange a viewing, so making sure you have a For Sale board and the front of your property is in good order can be one of the most important things.
Have a little spring clean
A grubby home can be very uninviting to potential buyers. Try and have a general tidy up and de-clutter to make rooms see more spacious and airy.
Neutral colours
Not everyone has the same taste and a colour scheme you may like could distract potential buyers from the main selling points of your home. To appeal to more buyer why not paint your home in neutral colours.
Make room
Try and show your rooms to their full potential and size by removing anything unnecessary
Pets
All pets have their own smells and whilst you may be used to them potential buyers may not. Before any viewings try and give the property a good airing and if possible have a friend look after the pet during the viewing.
Offers
Don't be offended if potential buyers make a low first offer as this is often the way. As our client we will advise you at every available moment but ultimately the price you accept is your decision.
Conveyancing
When you sell or buy a property with us we will ask for your property conveyancer/solicitor details. We can recommend good local solicitor firms with competitive fees.
Interested in selling your property in Leeds or Bradford?
Call us now on: 0113 231 1033 / 01274 610 787 for professional, friendly advice or click here to book your valuation.
Book a FREE Valuation today
We have many special offers and will not be beaten on Fees!